404-406-3355
I've been maintaining one of my great customer's Tesla model S for going on 2 years now. I absolutely love the vehicle and take great pride in making it look its best. The Tesla model S is a fabulous vehicle and really stands out. Mostly because people don't know what it is. I regularly have people ask me "What kind of car is that?" while I'm doing my maintenance package at his office complex while he's at work. We have kept up with this vehicle quite well for going on the past 2 years. We do quarterly details consisting of interior & exterior protection and a Bi-weekly maintenance package. We have been wanting to do a serious correction & coating for a while but scheduling and location had been an issue. So we spoke over the winter and planned to make arrangements in the spring to schedule spending a day or two with the vehicle. Up until now did I really realize how much work was needed on the paint. The car looked pretty good but the swirls were starting to build up and we were both noticing them, so something had to be done.
So we planned for me to come to his place where I could do a new car prep on his lady friends new Lexus RC-F and correct & coat the tesla. The RC-F was great, plan on hopefully putting some more work into it possibly soon. The Tesla was pretty straight forward. Since I maintain this vehicle regularly most stuff didn't need a lot of attention, i.e. really dirty wheels, door jams, body lines, etc. Just had to wash, decontaminate, prep for polishing, and get everything set up. This helped as I had spent a few hours on the Lexus and was starting a serious project half way through the day. I didn't have time to mess around, strictly business! Took as many before/after pics as I could.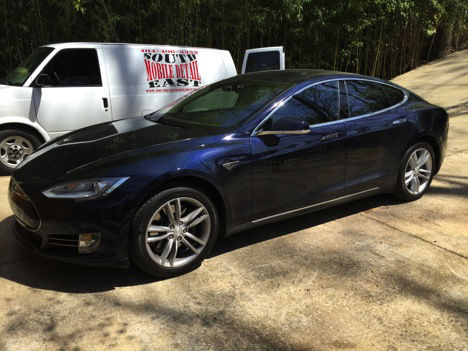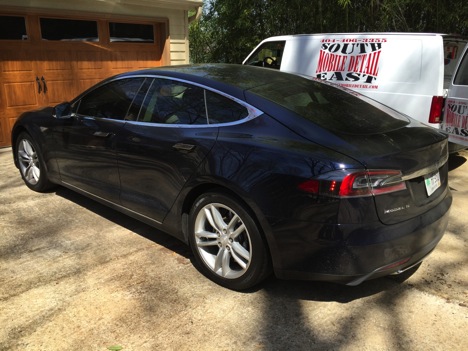 It was fairly dirty when I arrived. We have been getting lots of rain lately. Just needed a thorough wash, Nano skin mit, wheels and fender wheels cleaned. Also did my normal routine on the inside while I was there. The inside of the Model S is really cool with the 17 in touchscreen display.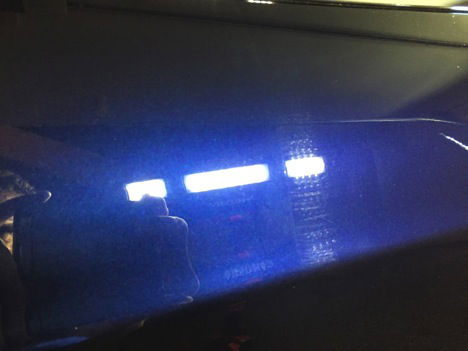 Here is the first panel that I started with. Took me about an hour to finally figure out what was going to whip this paint back into shape. You always want to start with the least aggressive pad/product combo first. Never want to remove more clear coat than necessary.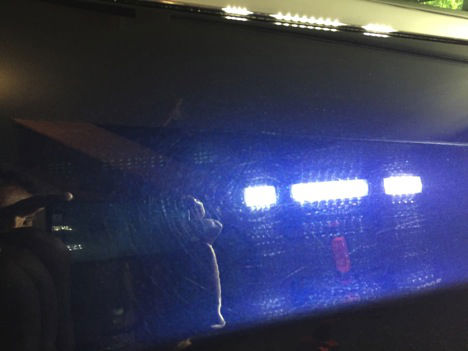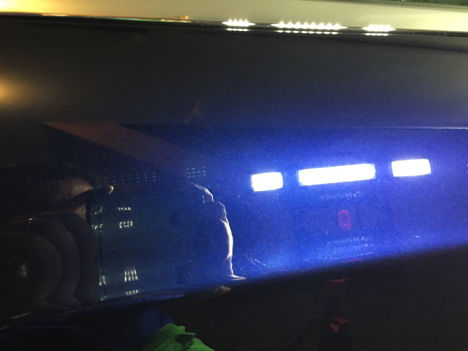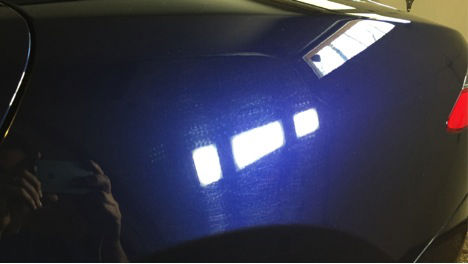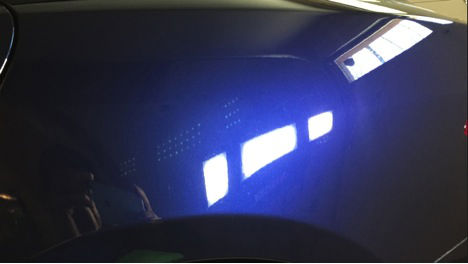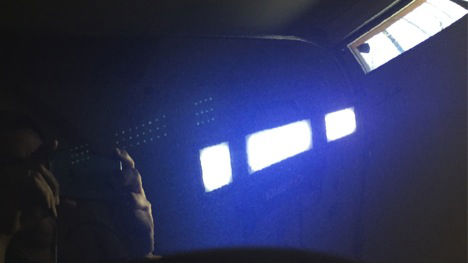 The last 3 pics show the defect removal process. The second picture shows that most light to medium defects are removed in the first initial compounding step. There are several heavy RIDS (random isolated deep scratches) left that have to be dealt with. Then the paint can be further refined to perfect optical clarity that we desired. Looks like in the third pic there is one small RID that could not be removed. Sometimes it is safer to leave it then take a chance doing harmful damage that would require a pricey repair. This is where the experience of a seasoned paint correction expert is required. It takes lots of experience to know what will & what will not be able to be removed.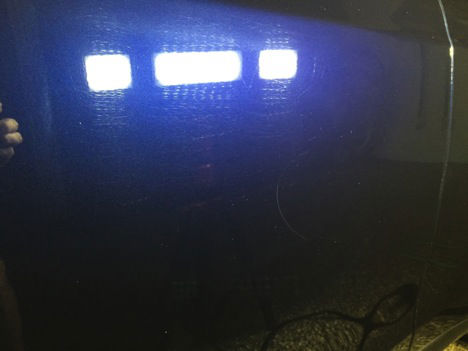 This is the right rear door, heavy swirls that were taking away from the beauty of this great vehicle. Underneath is a very deep RID that had to be carefully dealt with.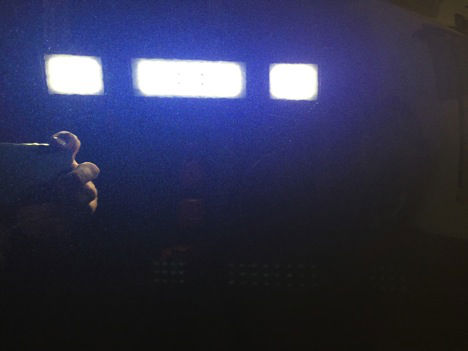 Swirls were easily removed in the initial compounding stage and the RID is reduced but still visible.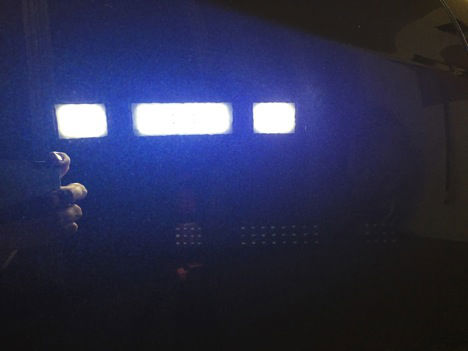 Finally, after lots of time massaging the RID out and 2 additional polishing steps the door is perfect. This one body panel took over an hour to complete. Paint Correction is extremely time consuming and you have to be extremely patient. There is nothing fast at all in any of the steps and processes.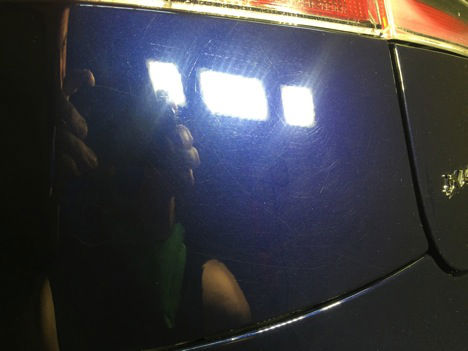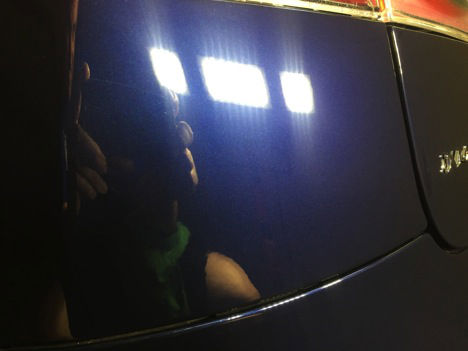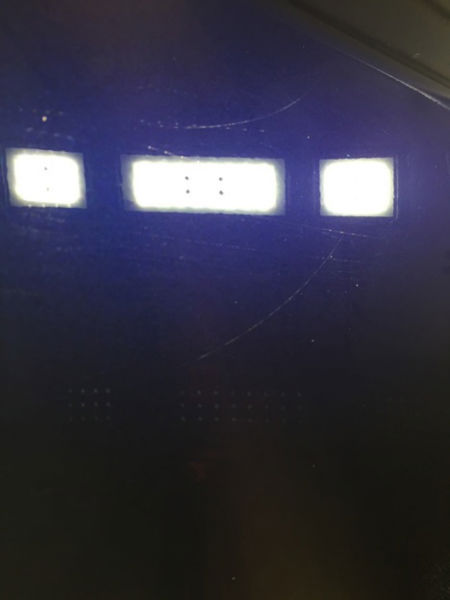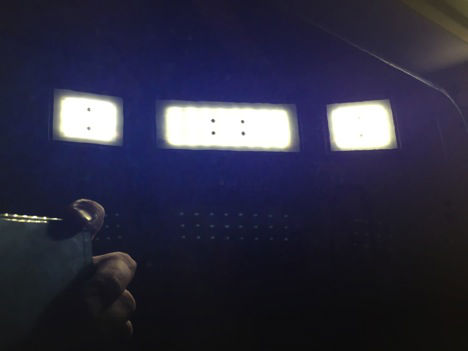 I got a good amount of before and after pics. I actually did half the car the first day and came back the next morning to correct the other side and put the final coating on. Here are some pics of the final finish.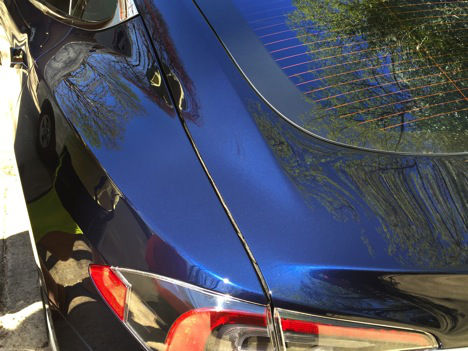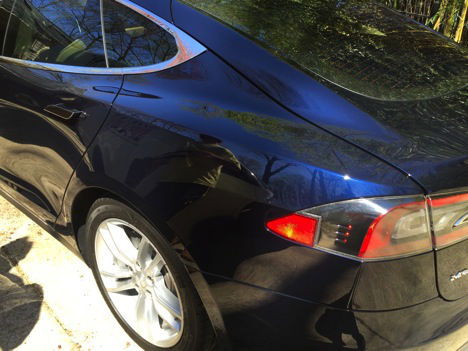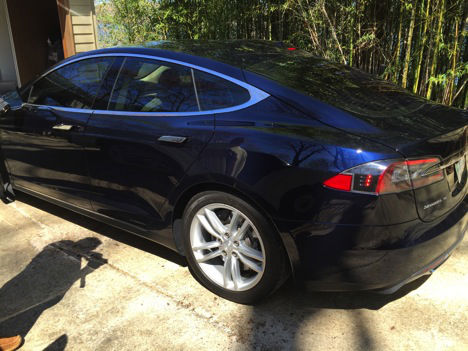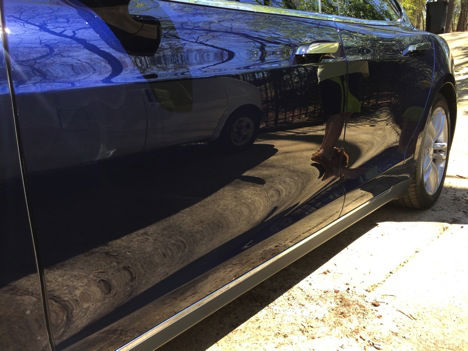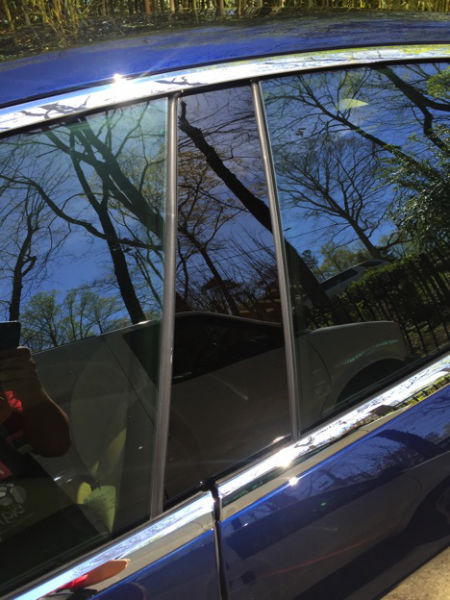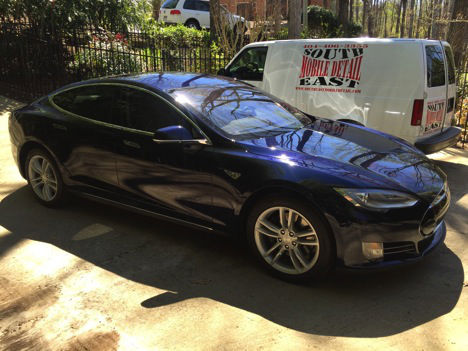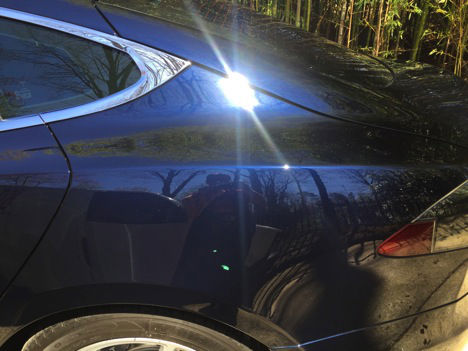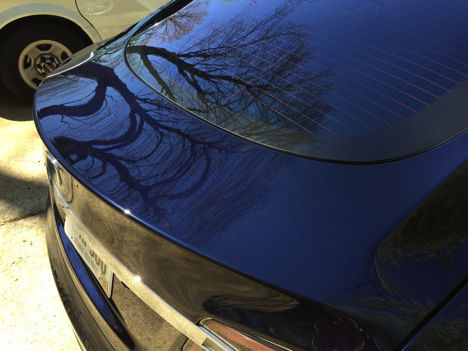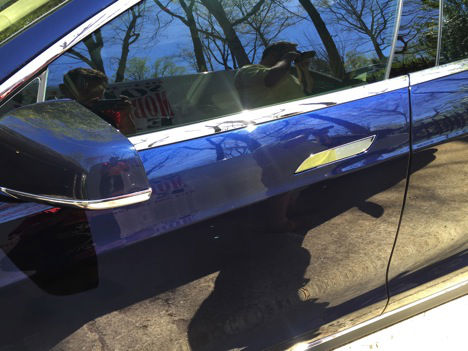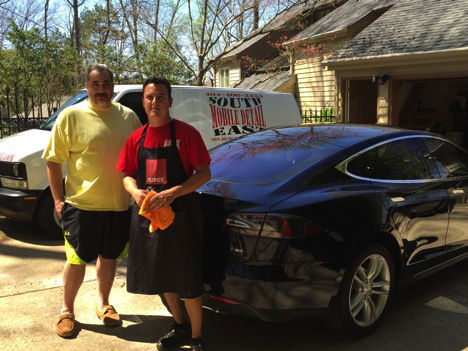 That's It Folks. The Cquartz coating provided incredible gloss to the paint and beautiful reflections from the vehicle like a mirror. Also applied a semi-permanent coating on all of the lower rocker panels that are in a trim type material. Loved working on this car. Now it will be easier for me to maintain with the Cquartz coating on. The coating provides a 110 degree contact angle that provides a SUPER hydrophobic effect on the vehicle causing a self-cleaning effect. The coating also provides a super thick hard layer on top of the paint that will resist any swirls and RIDS from returning.